Tourist Amazon Spanish Course Activities

You will start your adventure on Sunday morning at 9:00am. From Quito the group and the teacher will take a bus to Puyo and from there go to the Shuar community. You will arrive in the afternoon. Spanish classes are held Monday to Friday starting at 8:30, for 4 hours. Each afternoon after lunch, students will have the opportunity go on an excursion or do an activity.

Excursions include:
- Taking in the view from a spectacular viewpoint.
- Visiting a small cascade in the jungle.
- Taking part in integration day.
- Attending an integration party.
- Working with the volunteer group.
- A night excursion to a big cascade.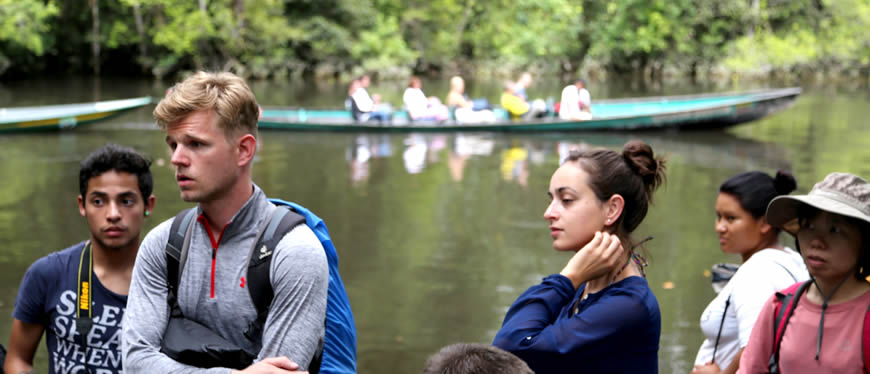 ---
On Saturday morning the group will depart the Shuar community around 11:00am and head back to Quito. Arrival in Quito will be around 5:30pm.
---