About the Shuar Community in the Province of Pastaza
In the Province of Pataza live the indigenous communities of the Shuar and Achuar. These communities have kept their traditional habits and are much different than the rest of Ecuador. They usually live in simple huts, made out of natural materials such as  wood and straw. These communities are very family oriented with grandparents, parents, aunts, uncles, children and grandchildren all living together. These sustainable communities live off the food they produce and seek to keep their traditional way of life. A typical dinner includes rice, corn, yucca, potatoes, sweet potatoes, and a bit of meat. For special celebrations guinea pig, chicken, or pork is prepared. We recommend you try their traditional juice made from the yucca plant!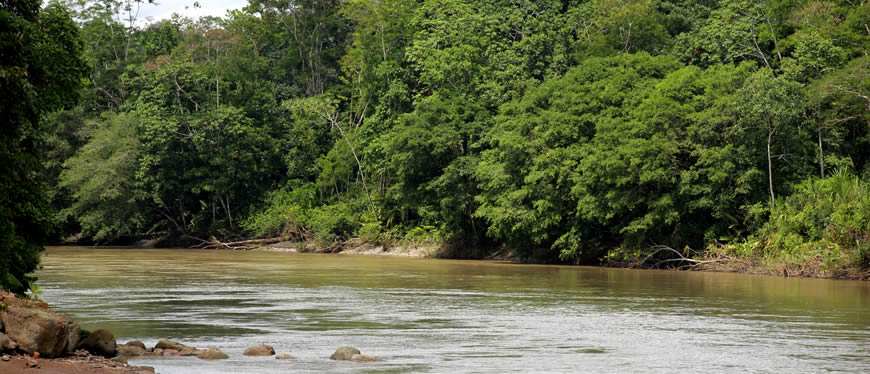 ---
A very common tradition is the "randimpa." In this tradition, if someone needs help they invite members of the community to work. The favor is then returned when another member of the community needs help. In the 1870s, the majority of the inhabitants converted to Evangelicalism, but some still practice their traditional beliefs.
These hospitable communities are a true cultural experience and a wonderful way to learn Spanish!
---