Facilities
The Amazon Jungle Course offered by the Instituto Superior de Español is a great environment to study Spanish! Our programs include transportation (transport by plane can be arranged for an additional cost), accommodation, food and drinks, excursions, and 20 hours of Spanish lessons.
The main office of the Instituto Superior de Español is located in Quito. Since we have been established since 1988, we are very experienced in handling handling the needs of our foreign students. Furthermore, we have a 24-hour emergency number, which our students may call at anytime if a problem or question arises.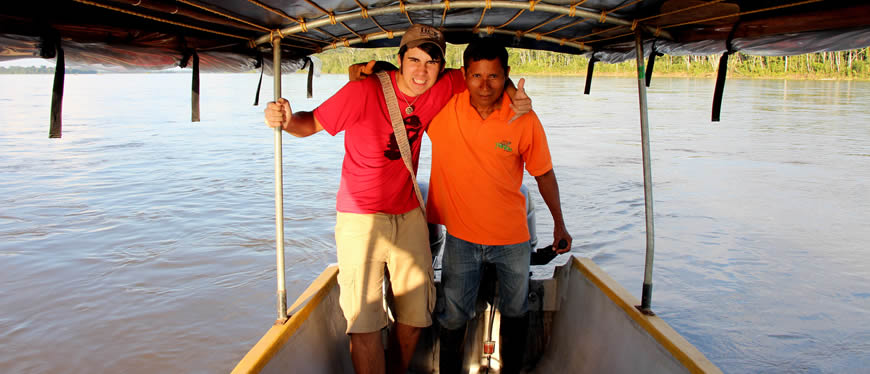 ---
Our six options for studying Spanish- Quito, Otavalo, the Amazon Jungle, the Organic Farm, the Galapagos Islands, and Traveling Classes- will allow you to see our diverse country, immerse yourself in our rich culture, and of course learn Spanish!
We want to make your time in Ecuador as wonderful as we can and your experience learning Spanish as smooth as possible.
We look forward to meeting you!
---