Description of Courses
ISE Amazon Spanish ClassesIn the Tourist Amazon Spanish Course, students have class for 20 hours a week, 4 hours a day. Usually classes are held in the morning and in the afternoon students can participate in adventurous excursions organized by the school. In the Shuar Community Amazon Spanish Course, students have take four hours of classes in the morning and have time to go on excursions in the afternoon. The lessons in the Amazon normally are group lessons, with a maximum of 4 students, unless arranged otherwise.
The Instituto Superior de Español offers three different types of classes, individual, group, or a combination of individual and group. We arrange classes to fit the needs of our students.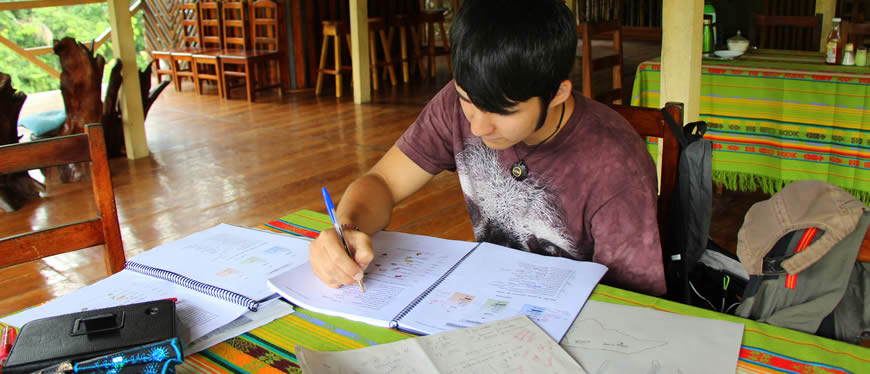 ---
Individual Lessons:
Individual lessons are a great way to make great progress in a small amount of time! This style of lessons allows the student to have 100% teacher focus and enables the professor to develop a studying program that is perfectly tailored to the particular needs of the student. Instituto Superior de Español (ISE) recommends individual lessons for beginners in order to facilitate the learning process and speed for the student. Our teachers are here for the students, therefore if a student needs more time in one area, more time will be spent before moving on.

Group Lessons:
Group lessons are a fun way for students to learn from the teacher and the other students. Groups consist of two to four students, who are at similar levels of Spanish. This gives the students of the group the opportunity to support each other in class and outside of class. Studying in a group is a great way to get to know other students and a wonderful way to learn Spanish!
---